Try the best of everything that we have to offer. Cheese curds, Haystacks, 2 pretzels, and 2 Chicken Tenders. The sampler comes with nacho cheese dipping sauce, as well as your choice of two 2oz dipping sauces. 14
WHITE CHEDDAR CHEESE CURDS
Nothing says Wisconsin like our cheese curds. Served with our house ranch or chipotle ranch sauce. 9.00
Crispy onion straws, with your choice of our house ranch or chipotle ranch sauce. 7.00
3 crispy chicken tenders with a side of fries and your choice of one dipping sauce. 10.00
Soft pretzel sticks with our nacho cheese dipping sauce, or beer cheese. 10.00
Served with marinara. 9.00
Crispy tortilla chips topped with ground beef, nacho cheese, tomatoes, onions, jalapenos, and black olives. Served with salsa and sour cream.
Full Order 10.00
Half Order 6.00
Crispy shrimp with fries and coleslaw $11
Fries or Wedges. 5.00
Sweet Potatato Fries 5.00
Add our Parmesan Ranch or Lumberjack Rub extra .50
Add Nacho Cheese Dipping Sauce .75
A generous portion of crispy crunchy fried pickle spears. 8.00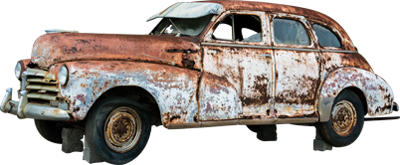 10 juicy boneless wings and a side of fries. Served with your choice of one dipping sauce. 12.00
6 jumbo fresh bone-in wings with fries. Served with your choice of one dipping sauce. 12
Spicy Lumberjack:
House made spicy dry rub.
Patti's Parm Ranch:
The perfect dry rub with a blend of parmesan cheese and dry ranch.
Garlic Parmesan:
Creamy parmesan with a hint of garlic.
Mango Habanero:
Mango with a kick.
Honey Barbeque: Sweet and tangy.
Devil's Lake:
Our sassy Tequila, garlic, buffalo and lime based sauce.
Buffalo:
Traditional sauce with medium heat.
Boundaries Soco:
Mild and Tangy with just the right touch of Southern Comfort.
Reece's Rebellion:
Our best-selling house made sauce that is made up of sweet chili and zippy honey garlic
Our "smashed" burgers are dangerously juicy, with the crispiest, meatiest crust you'll ever find!
1/3 lb hand pattied char grilled burger made to your liking. Smashed or original.
Smashed burgers are dangerously delicious, with the crispiest crust you will ever find on a burger.
Add the works to any of our burgers. Works: Lettuce, tomato, onion. Add an Egg for 1.
Your choice of Brioche or Pretzel bun. Choice of cheese: American, Swiss, Cheddar, Provolone, Pepperjack
Two burger patties with your choice of cheese, four strips of bacon and fried onions. 14.00
Cheese curds and crispy onion straws with your choice of cheese, topped with a drizzle of BBQ sauce. 12.00
Smothered with your choice of cheese, grilled onions, drizzled with house-made bacon bourbon sauce. 10.00
Smothered in sauteed mushrooms and Swiss cheese. 11.00

Patty smothered in beer cheese, and onion tanglers topped with our house made ranch. 12.00
Chargrilled patty nestled in a grilled bun. 9.00
Add your choice of cheese for 1.00
Smothered in your choice of cheese and two strips of crispy bacon. 10.00
Any sandwich can be made into a wrap with lettuce, tomato, and onion.
Choice of Cheese: American | Swiss | Cheddar | Provolone | Pepperjack
Grilled or crispy chicken breast, lettuce, tomato, bacon and cheddar cheese drizzled with our house-made ranch dressing. 12.00

Topped with grilled onions, served on a toasted hoagie bun. 12.00
Add Bacon for 2.00
Gently grilled chicken breast or two crispy tenders topped with sauteed mushrooms, Swiss cheese, and grilled onions, served on a gently grilled hoagie bun. 11.00
Two crispy all white meat chicken tenders or a grilled chicken breast covered in pepper jack cheese and drizzled with buffalo sauce on a gently grilled hoagie bun. 11.00
Thinly sliced corned beef, topped with zesty sauerkraut, Swiss cheese and 1000 island dressing, on grilled marble rye. 11.00
Lettuce and tomato covered with four pieces of bacon on grilled Texas toast. 9.00
Your choice of cheese on perfectly grilled Texas toast, loaded with ham or bacon, tomatoes, and pickles. 10.00

Juicy, grilled chicken breast, lettuce, and tomato on a grilled bun. 11.00
Heaping portion of seasoned italian beef on a hoagie, smothered in provolone cheese, and topped with delicious giardiniera. 14
Loaded Bloody Mary
Comes with all the fixins!
Add a Domestic Chaser: $1
Add a Craft Chaser: $2
Mimosa Flights
4 refreshingly delicious flavors of
everyone's favorite breakfast
drink!
Dinners include your choice of potato, coleslaw, and a biscuit. Please keep in mind that to ensure your complete satisfaction our Broaster chicken is made to order and requires 12-20 minutes to prepare.
Two Piece Dinner 11.00
Four Piece Dinner 13.00
Additional White Meat upcharge per piece
Breast 3.00
Wing 2.00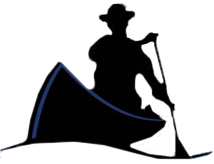 Salad Dressings: Fat Free French | House-made Ranch | Bleu Cheese | House-made Chipotle Ranch | Italian | 1000 Island | Honey Mustard | French Raspberry Vinaigrette
Add a Jumbo Shrimp Skewer +10
A bed of fresh greens, topped with shredded cheese, onions, black olives, tomatoes and jalapenos. Served in a crispy tortilla shell, with salsa and sour cream on the side. Beef or Chicken 12.00
Grilled Jumbo Shrimp over Rice
6 garlic butter marinated jumbo shrimp over a bed of wild rice. 16.00
The perfect mix of fresh, crispy greens topped with cucumbers, tomatoes, onions, cheese and croutons. Served with your choice of dressing. 8.00
Add Steak for 5.00 | Add Grilled or Crispy Chicken (regular or spicy) for 4.00
Cup of Soup 4.00
Bowl of Soup 5.00

All fish dinners include your choice of potato, (fries, wedges, baked potato, or mashed potato) as well as coleslaw and your choice of sauce: tartar, spicy lumberjack tartar, or cocktail. Potato Pancakes for 1
Eight delicate bluegill fillets, lightly battered and deep fried to a golden brown. 16.00

Delicious, flaky cod loin with your choice of fried or baked
Two piece dinner 13.00
Three piece dinner 15.00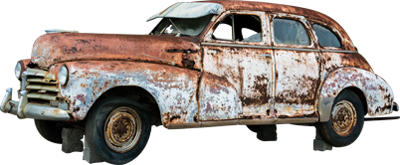 Tuesday
Spaghetti and Meatballs
with garlic bread and Meatball Sub
Wednesday
Philly Cheese Steak
Thursday
Pork Chop Dinner
Served with your choice of potato, a side salad and a dinner roll. 12oz | 14oz | 16oz. 
SIDES
Fries | Potato Wedges
PREMIUM SIDES + 1.00
Sweet Potato Fries | Cheese Curds | Onion Straws | Tater Tots
House Salad +2
All menu pricing is subject to change without notice.
**Whether dining out or preparing food at home, consuming raw or undercooked meat, poultry, seafood, shellfish or eggs may increase your risk of foodborne illness.**
**All TO-GO orders will have a 1.00 charge added to each meal**